Hi Ladies,
Happy New Year!!! Yup yup its a brand new year and we are thrilled to be here. I've been a bit MIA lately because in addition to the ultra busy festive season, the end of the year left me with a crashed external hard drive, crashed Macbook and a blank iphone screen. I know, the hard drive alone was enough to put me in a coma but as my people say
"devil is a liar''
. I'm still looking for a reliable place to fix my Macbook but in the meantime I'm trying to get comfy with my PC (its not easy...)
Right so enough rambling, before my series of unfortunate technical events, I was all set to post my New Years FOTD complete with a video tutorial. I still haven't been able to edit the video (installing premier pro on my PC as you read) but for now here are the pictures and look break down....
Magnolia Makeup Powder Foundation*
House of Tara mineral blush in #36*
Wet & Wild Color Icon Eye pencil in Dark Brown*
Peggy SageEye Shadow Primer*
Sleek Makeup Sheer Gold eye shadow from the Storm palette*
Sleek Makeup Pout, Pucker & Sugarlite eye shadows from the Ultra MattesV1 palette
Sleek Makeup Matte Black eye shadow from the Storm palette
Magnolia Makeup Iridescent glitter
Lit Cosmetics Clearly Liquid Glitter base
Sleek Makeup Beige eye shadow from the Storm palette
Hagel & Esther Gel eyeliner Onyx
Maq Pro Liquid eye liner in Black
Peggy Sage Divine Cils Mascara in Black*
Amazing Shine Human hair lashes in 747M
Nigel's Beauty Emporium Human hair lashes in #102
Mary Kay True Dimensions Lipstick in Pink Cheri*
I wish I could wear glitter everyday! Its soo pretty and so much fun! The video will follow ASAP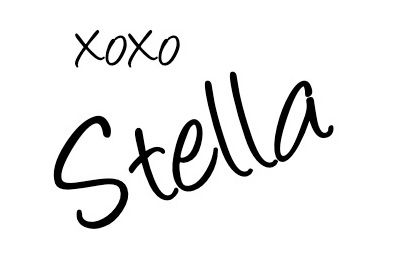 *Products available at Stella's Addiction Boutique